MP artware - The best address for designers
Making ideas become reality - that is the force that drives Marlene Plankenhorn. With her company, MP artware, she offers a multi-faceted range of specialist materials for design and graphics - the indispensable tools for creative processes. Customers from around the world place their trust in her solutions, and include automotive corporations, model and mould builders, architects and graphic artists from large agencies down to the small, top-end atelier.
MP artware offers you everything needed to implement creative processes successfully: Paper, card, paint products, sprays, templates, tapes, foils and modeling films, writing instruments, cutting and gluing utensils, presentation materials, airbrush pistols and paints, as well as a vast array of ancillary products and specialist information. What you can also expect to receive from Marlene Plankenhorn and her team include decades of experience and professional advice on all questions relating to creative design.
Beauty – what is that? Does it consist of harmonious shapes? Of accentuated lines and dashes? Or of the composition of colors?
The New is always beautiful.
For us here at MP artware, beauty also resides in the process that brings it into being. You see, creativity finds an incredible range of ways to find its way to the surface. We would like to stand beside you with our solutions as your companion on that path. Indeed, that is how the team grouped around Marlene Plankenhorn can contribute - can help to turn new ideas into reality. And there can be no more beautiful thing for us.
At times when ever more areas of life are being controlled by 'intelligent' machines, certain values are enjoying something of a renaissance. Notions of genuineness and authenticity, of sustainability and responsibility.

You are welcome to call us dreamers - but we here at MP artware believe in the good and the worthwhile that resides in the creative powers and in the spirit of the human soul. And it is equally good and worthwhile solutions that we would like to provide to our customers.
MP artware's modeling products provide vehicle designers and clay modelers with top tools: from clay to modeling tools ( Shaper, Wires, Steels, Finisher, Rakes, Planes and Files, Modeling sticks, Clay knives, Tapes) including extensive accessories, and Clay Modeling Films and Foils.

In addition to the quality of our products, you can also count on excellent service and personal advice: many years of experience and the direct exchange with automotive development centers make MP artware an absolute expert in this industry. On this basis, we continuously develop our solutions further: for moving ideas that become reality.
Marlene Plankenhorn has successfully been working away for more than 30 years. Very few people know the versatile requirements of the creative sector as well as she does, and she can offer what is needed to meet those requirements: Accurately, professionally and personally.
She has already delighted countless customers around the world - and their ranks swell further every day.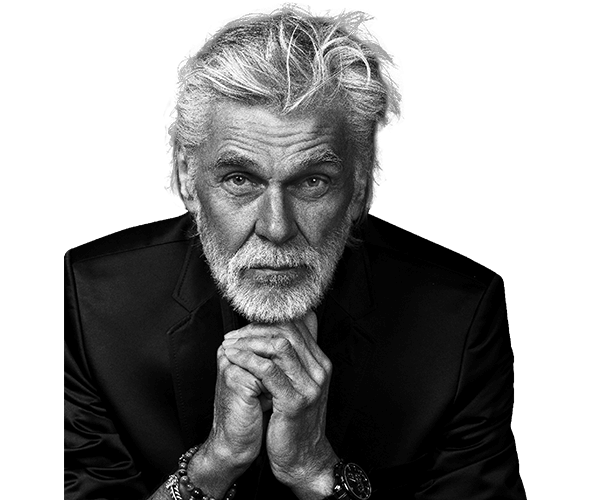 Adam Wilmot/57/Vehicle Stylist
Nothing is better than to be able to hold a great design in your own hands.
Simon Brendle/52/Concept Artist
Nuances define life. Color defines our life without our being consciously aware of the fact.
Kathrin Briglmayr/23/Designer
Every pitch depends on the presentation. It can often help if customers are simply able to hold an idea in their hands.
Mario Donari/49/Industrial designer
I often find the tiny spark that ignites a compelling idea by ploughing through my collection of books.
Aileen Walsh/29/Concept Artist
As a child from the country, I wanted to escape into other worlds, and I always had my drawing tools in my luggage.
Miriam Dubois/23/Junior Art Director
I like to break with my accustomed way of seeing - sometimes it just has to be gaudy, I think.
Daniel Steiger/35/Photographer
Making the known and familiar look different - and vice versa - refreshes our view of the world.
From the first scribble to specific sketches and drawings, and through to the final model, we at MP artware can provide the entire spectrum of specialist materials for designers and graphic artists.

From us, you receive the complete set of utensils, materials and related products - all at a reasonable price, backed up by professional advice.
1

Papiere

Paper

2

Kartons

Cartons

3

Farbprodukte

Coloring products

4

Schablonen

Templates

5

Tapes

Tapes

6

Folien

Foils

7

Modeling

Modeling

8

Schreibgeräte

Writing instruments

9

Schneidegeräte

Cutting instruments

10

Klebetechnik

Adhesives technology

11

Präsentation

Presentation

12

Airbrush

Airbrush

13

Fachliteratur

Tech. literature

14

Diverse Hilfsmittel

Misc. utilities

15

Farbkarten

Color charts
Without a good idea, even the best of tools achieves nothing. Here we report on interesting topics relating to current design and creativity - indeed on everything that inspires and is currently topical.
Clay ModelingWhy car manufacturers still use clay models! YouTube
Why clay
will stayChristopher Armstrong (Industrial Designer & Product Developer) explains why clay modeling is still irreplaceable in times of VR and 3D printing.(via www.themakersfieldguide.com)
Clay ModelingRadford designs a supercar YouTube
The art of
Tomer HanukaThe Israeli artist combines pop culture and politics in his work through a unique visual style. Figurative compositions, dynamic, line accentuated play of forms and extraordinary perspectives with a worldly coloring. Let us inspire you now:learn more